We would like to take this time to wish you all a wonderful, happy, healthy and prosperous 2015. And...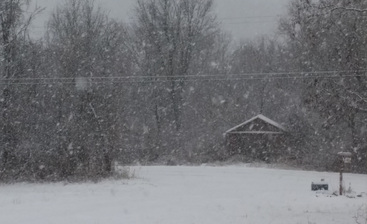 ... we sincerely thank all of our friends, neighbors, clientele and acquaintances for your continuous support, encouragement and compliments. Because of this unbridled support, many of you we
consider our family, and this family continues to grow. Some of you simply appreciate the extreme importance to our country's future of preserving and supporting family farms; others have learned personally what commercial industrial farming does to our health and environment and appreciate the value of sustainable agriculture practices; yet others of you maintain a more global conciousness and strive to reduce your carbon footprints by supporting local businesses. You do not just talk a popular talk, but walk your talk - some right through our pastures, barn or barnyard, having attended our farm tours or pasture workshops. Yet others of you are excited about our rare breed sheep, the Herdwick, and our breeding program to bring them to purebred existence here in the U.S. Some of you first saw Herdwick sheep while vacationing or honeymooning in the Lake District of England, while some of you also know of them from your addiction to all things relating to Beatrix Potter. I'll be posting more on that connection on our website soon.
We'd like to share a comment we most recently received:
Snowin
"
You're living the dream! I love your business card. I will tell my neighbors about your eggs. Awesome. I am so proud of you. And glad you're still in New York State! If you ever have an emergency on the farm where you need an extra hand for some reason, my cell phone is XXX-XXXX and my home phone is XXX-XXXX. I love to help neighbor farmers!
" ~D.B.
Thank you very much, D.B.! Of course there are moments we feel this dream is a nightmare, but when all is said and done, doing what is in our very bones to do is the most holistic thing a person can do with their life. Our connection with the miniscule microbes in our dark, rich soil to the moments of pleasure watching and listening to our sheep on a summers evening as the day cools, light dims, there is nothing more sustaining to our soul. Knowing our animals are happy and healthy and that they return to the soil what they take, improving our air and enviroment, and on another day also provide healthy, nutritious and delicious food for all of you is unbeatable. And your support and compliments keep us on course through our times of trial, like when, after a week of 40 degree weather, everyones water suddenly froze solid in the barn yesterday.
The holistic cycles of earth, nature, our Mother, gives us light and the desire to keep up our hard, wholesome work. This year, we were able to put up potatoes, broccoli, carrots, onions, beans, corn, dried tomatoes, winter squash, pastured chicken, pastured pork and soon, delicious lamb. Replacing much of our grocery bill with even better food. The flavor is unbelievable!
As I write this night, on New Year's Eve, I have already drafted our grazing chart for next season and we will be continuing with the next phase in our pasture lease project next week; we know our first lambs of the year can be expected on or after May 1, 2015 and are anxioius to see what our new mommies will produce; I have contacted the shearer to set a date in early April to harvest our new fleeces, and know to plan to ship them to the fiber mill by May. We continue to discuss pork and lamb sales with a couple of restaurants and continue to take preorders for custom raised
pastured pork
and roasting
chickens
through March. We are now beginning to sell out of nearly 40 dozen eggs per week, thanks to all of you with weekly subscriptions,
CSA
members, wholesale and a couple new farm customers. I continue to inventory our low nitrate/nitrite pork cuts and will be posting a list shortly of what we have in stock. Our garden plan will begin soon, as we realize how this past fall we could easily have been growing lettuce and spinach through this week, given our balmy temps. Our portable, electronet fencing is rolled and stored, awaiting the lush first shoots of green gold come spring.
Now, as temps settle to more seasonal levels, it is time to settle into another part of my new job here on the farm, and finally begin designing and putting together kits and finished items for hot pads, coasters and rugs using our own fiber. Exciting! My Fine Arts degree will be put to good use with these designs, and dyeing our beautiful yarns and roving.
Last, but not least, I pray my Mom makes a speedy trip through her rehab and finds herself finally back home after a long and trying fall.
God bless you all, thank you so much, and Happy New Year!
~ the Bradt Family