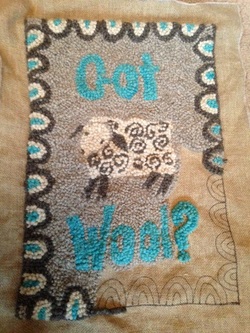 Helder~Herdwyck Farm is proud to be offering an Introduction to Punch-Needle Rug Making, at the Berne Public Library on Saturday, May 16, 2015 1:00 to 5:00 pm.

Students will learn the basics of planning and designing, punching (reverse of hooking), and finishing a project to take home. Small fee toward supplies to be determined.

Come join us when hopefully the weather will be a bit better, and Spring right around the corner.