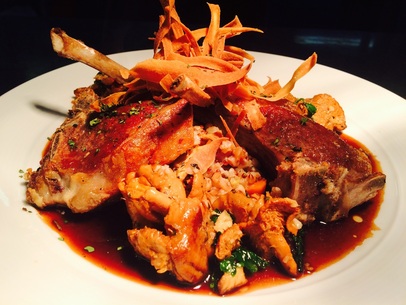 Helder~Herdwyck Farm's Lamb Rib Chops, served with Hudson Valley 5 grain pilaf, hedgehog mushrooms & Bourbon sauce, was served Friday at
Crabtree's Kittle House Inn
- the ONLY restaurant in North America serving Herdwick bred lamb. We are the only holistically managed and sustainably operated family farm raising Herdwick sheep.
Below are BBQ Lamb Ribs. Our rare breed lamb is being specially served at the Kittle House. The Chef says, "
This could be the best meat of all!!" Smoked with hickory and apple wood with dry rub
4 full racks available!