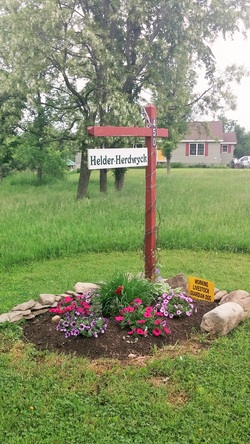 Helder~Herdwyck Farm is a diversified, Holistically managed, sustainable agriculture family farm. We harvest the sun while sustainably growing natural, healthy and delicious meats and eggs for you. NO hormones, NO steroids and NO routine antibiotics.
We practice intensive rotational grazing in our reclamation work here on a very old former dairy farm. We heal the land, clean the air, improve the soil and the environment using our livestock. We produce rare-breed American bred Herdwick cross pastured lamb, wool, yarns, soap and hides.
We raise pastured, heritage breed pork for the best chops, sausage and bacon - nitrate free. And we are told our fresh, pastured eggs are absolutely the best. We think so, too. Each week we deliver nearly 40 dozen fresh eggs, and growing, to three stops in the Albany area. Our main delivery and supply pick-up vehicle is now over 7 years old and is showing its age. With over 122,000 miles we have come to a point where needed repairs outweigh the value of the vehicle. Starting this year, we also began delivering custom ordered products downstate. This will entail monthly trips of over 250 miles for delivery, not counting drop off for processing and picking up prior to delivery. By fall this can become a bi-monthly, or more, trip as we begin to deliver pork and lamb.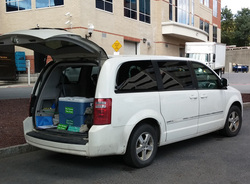 Helder~Herdwyck Farm needs a replacement delivery vehicle. We are not asking for full payment, but just to keep our current payment the same. We are looking for another Dodge Grand Caravan, as this one has served us so well over the years with our farm endeavors. Thank you to Gable Dodge, in Cobleskill, for their service and assistance over the years.
By helping us with this project, you help us lower our over-head costs and therefore lower our cost to you for our excellent products. Please help us continue our important work feeding you! After all, three times a day, every day, you need a farmer! Support a local, sustainable family farm and help keep us going! Thank you for your help with this! Click below to support us.