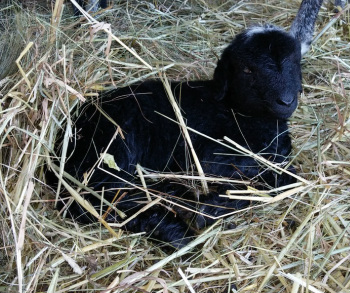 Our first lamb of the 2015 season arrived this morning, May 2nd, at 4:09 AM. "Bear" who is 68.75% Herdwick, weighed in at 9 1/2 lbs! He is doing great, was born without a hitch, and with no assistance needed by mom Alysia.
Although the temp dropped to 36 overnight, it warmed to a sunny 71 today. Tad too warm for my preference, but way better than -10 degrees in January or February!
Keep checking in as I will post additional announcements as the lambs arrive!