Early this morning, between 1 and 3 AM, Adelaide brought this sweet ewe lamb into the world. Notice the whitish fleece and black face and legs? This coloration will reverse over the next 4 months. Her face and legs will become bright solid white, and her body will become a dark marbled black and white to nearly black. This is a unique trait of the Herdwick sheep.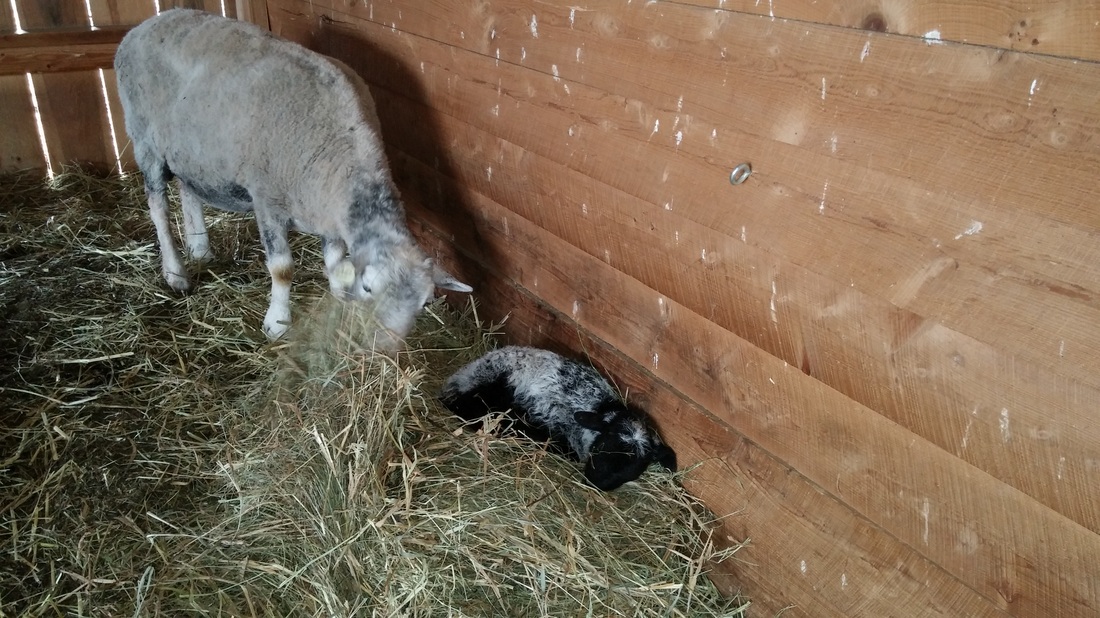 I will upload pictures tomorrow of the ram born this evening. They don't want to load correctly right now.

So, in the old Cumbrian method of counting sheep, we are up to: Yan, Tan, Tethra lambs! More to follow!