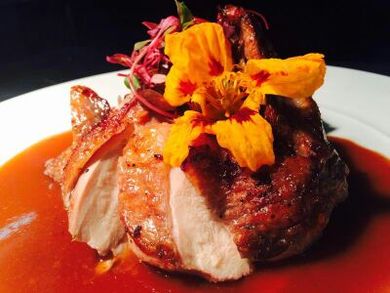 News from Chef Jay at
Crabtree's Kittle House Restaurant and Inn
about our first batch of pastured Guinea Hens we delivered to him:
"Damn good. It's easy with great product, tastes much better [than commercial raised]. ...Animals raised with care, it really shows. I am lucky to be working with your family farm."
So, what are you waiting for? Come get your fresh, pastured eggs and meats. Holistically, humanely, and sustainably produced, delicious and nutritious.