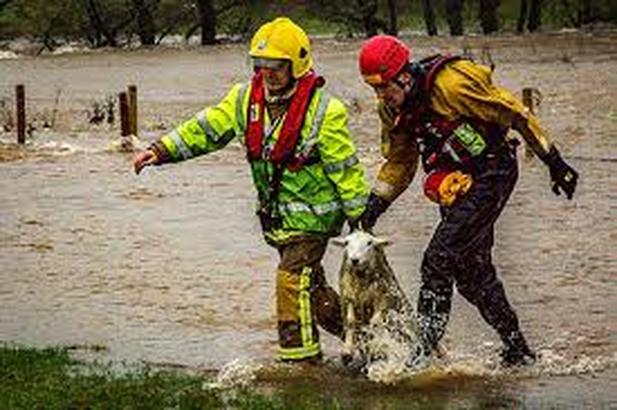 Storm Desmond hit Ireland, England and Norway on Saturday, December 5th. With 100 mph winds and a record rainfall of over 13" in 24 hours at Honister Pass. Hardest hit were Keswick and Shap, in the Lake District. News report
HERE
.
This is just one more example for why we strive to bring this breed over here to the U.S., spreading them geographically. With the wrong disaster at the wrong time, Herdwick sheep could be history. If you admire Herdwick sheep, care for your fellow man, and remember the ravages of Hurricane Irene as far inland as upstate NY, consider helping those across the pond at this time.
Donate HERE
, at the Cumbria Foundation's Cumbria Flood Appeal. Also, consider doing some online Holiday shopping by ordering from some Lake District businesses, such as
The Herdy Company
. Follow James Rebank, a Herdwick Shepherd and author of
The Shepherd's Life
, on Twitter
@herdyshepherd1
for updates and cool auctions for fund raising.