Month Menu with Meats from our Meadows!
2 Whole Roasting Chicken
1 Fresh Ham
2 lb Heritage Pork Chops (4)
2 lb Bacon
2 lb Italian Sausage (Hot or Sweet)
1 Ham Steak
Only $150.00Order by Febrary 28, 2018
Eat a Week with Meadow Meats!
1 Whole Roasting Chicken
1 lb Heritage Pork Chops (2)*
1 lb Italian Sausage (Hot or Sweet)
1 Pork Hock
Only $48.00Order by Febrary 28, 2018
​
Bargain Breakfast!
Locally raised, pastured meats and eggs
1 dozen of our Farm Fresh Eggs
1 lb Classic bacon
Approximately 1 lb Country, Jowl or Canadian Bacon (Farm-Her's choice - Classic or Jowl)​
Only $24.00 Order by Febrary 28, 2018
Pastured Stew Hens - Buy One, Get One 1/2 off!

Best thing for colds and winter ailments - a nice pot of home-made chicken soup or stew! Stock up now with this great deal on Stew Hens - use for soup, stew, or make your own Chicken Broth for use throughout the year by freezing or canning some.

$4.00/lb plus, buy one, get the second (equal or lesser value) for half off!

​​Order by Febrary 28, 2018


​​Order by Febrary 28, 2018 In honor of Ground Hog's Day, we are holding our first-ever

NEW!! "Punky Phil's" February Fiber Fling - four weeks of fiber savings!

​Get 10% off any of our fiber products this month! In-stock only, and includes our rare, Herdwick wool, roving, pin-draft, yarns AND sheepskins!
Open Thursdays, 2 - 4, or by appointment. Let us know what you are interested in so we can have it ready for you!
Sales of our wool and lamb products help fund our breeding program for our rare Herdwick sheep!
We are striving to install a small building to serve as our on-farm Shop. Donations are welcome! Help us get there so all our products are readily available for your local shopping needs.
Support your local farms and businesses - buy local!
(518) 872-9081

EXPIRES Febrary 28, 2018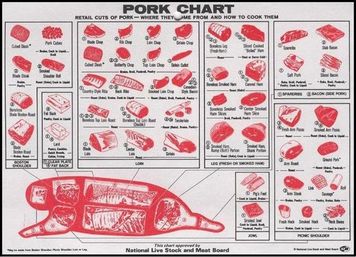 NEW OFFER!! until 2/18/18 only!

The Pork Pack! Get about a 1/2 hog's worth of cuts for $240. Call to order, pay ahead if you wish, and pick up!

Approximately 40 pounds of pork total. Frozen.

1 Boneless Fresh Ham
1 Shoulder Picnic Roast
1 Butt Roast
2 Fresh Ham Steaks
4 packs bacon
5 packs chops
1 pack Baby back ribs
1 pack spare ribs
1 Tenderloin
2 hocks
1 pack pork belly
2 packs ground pork
4 packs Sweet Italian Sausage
1 Cheek
2 packs Back Fat

​Optional: heart, liver, tongue
---
New Year's Bounty Benefit for YOU!
We had more stew hens than originally expected, so our freezers are FULL. We don't have room for the hogs getting processed today after all!

This is GREAT NEWS for you!
Order your 1/2 or whole pastured, heritage hog TODAY or TOMORROW ONLYand save $1.50 per pound!
USDA Prime pork, pastured, no additives!

Get your own supply of bacon, chops, ribs, sausage (your way, your flavors), roasts and more! Cut and wrapped the way YOU need. Sound like a lot? Split it with friends, family or neighbors and even more of you benefit!

Place your order today or tomorrow (1/1 or 1/2/2018) to get this incredible savings. Pay only $3/lb hanging weight - that's a $1.50 per lb savings on your fresh, local, naturally and humaney raised heritage breed hog. Processed at an Animal Welfare Approved, Organic Certified facility. Costs for cut/wrap and further processing such as sausage/smoking is additional, paid to the processor. Up to about $6/lb total for finished cuts. Compare to the average of $11.75/lb buying by the individual cut.

Taste what pork is SUPPOSED to be! Juicy and delicious, and highly nutritious! Your great-Grandpa would highly recommend it over today's factory raised fodder. Pastured meats are the HEALTHIEST you can eat, andyou'll even taste the difference! At your fingertips, in your own freezer. Hassle free, and the best meats you can buy.

We do not use hormones, steroids or antibiotics - and we do not feed garbage.

The step toward a healthier New Year just go even better! CALL today!! (518) 872-9081

​ We accept cash, credit card, paypal or check. Offer ends 6 pm Tuesday, Jan. 2, 2018 Promo Code: "BOUNTY$NOW"
Birthdate: Spring 2012

ID: Scrapie Tag - OR340
Registry NCWGA - X059653

Breed: 75% American Bred Herdwick,
25% Polypay/Scottish Blackface crosses

Size: Approximately 36" at the shoulder

Weight: Approximately 200lbs

Age: Five years, April 2017

Fleece: Staple length 6" +/-
Multi-fibered, coarse, bears a "mane"
Medium silver in color when processed
Woolen mill processing required

Fiber Uses: weaving, knitting, crocheting, felting, stuffing

Why: We have used him for 3 years to cover our ewes and our flock now has too much of his genetics

Progeny: Lambs have good coloring, good color change to white face and legs from the better ewes. Average birth weight is about 8lb twins, rang is 5 to 11 lbs. Market lambs have excellent meat-to-bone ratio, true to Herdwick breed.

He is a proven sire for 3 seasons here at Helder~Herdwyck Farm. He exhibits, and passes on, strong Herdwick color and fiber traits. Though large for the Herdwick breed, American sheep will always be larger than the Cumbrian hill flocks are, due to difference in forage. Increased genetics are resulting in smaller, stockier body type true to Herdwick breed and standards.

Contact Erin at HHF, (518)872-9081 for serious inquiries - $2,000

Additional photos of Heaf and his progeny:
Introduction to Punch-Needle Rug making! CLASS CLOSED - We will schedule another in future!
Saturday, May 16, 2015 ~ Berne Public Library, 1:00 to 5:00 pm
This workshop will give you an understanding of the basics of needle-punch, the difference from "tradtional" rug hooking as well as touch on design, color use, texture and finishing. Come enjoy an afternoon with the Owner and Manager of The Wren's Nest at Helder~Herdwyck Farm, Erin Bradt. Over 20 years experience in fiber arts, fiber production, processing and marketing, Erin brings her Bachelor of Fine Arts degree alive in her handwovens and needle punch. She enjoys sharing her passion for creativity and fiber arts. Call the Berne Public Library at 518-872-1246.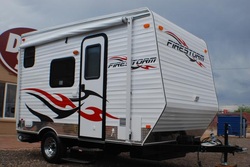 This item is ideal for meeting our transportation and lodging needs when attending the fiber trade-shows where we sell our farm products. The closest show we regularly attend is the NYS Sheep and Wool Festival in Rhinebeck, NY. Over an hour drive, this utility/camper trailer would allow us to make one trip, with one vehicle to take all our inventory to the shows, unload, set up and then be able to get to bed before 10 or 11 pm, like we do now, after a drive home. For shows in MA or NH, we will save by eliminating hotel and meal expenses. And most especially, it is far more family friendly for us.
We are looking into the exact model to meet our needs, but it will be the shortest (12' to 16') and without all the bells and whistles. $9,999 for the really basic model
---
Following is a list of
approximate
weights and cuts for a ½ pig. For items such as chops, the number will depend on how thick you ask them to be cut. You will be able to request how many are put in a package. Double these to estimate a whole pig. If you wish, we can also custom raise your pork to the size you desire. Ask us!
13 lbs Pork chops 1" thick – total of 23 chops
3 lbs Spare Ribs
9 lbs Hamburger/Sausage ground meat, generally in 1lb packages
15lb Fresh Ham – you can easily brine or send for smoking*
8 lb Fresh Bacon slab – brine and slice, or send for smoking*
10 lb Shoulder Roast
4 lb Butt Pork Roast
5 lb Stew/Soup Bones - Bone broth!
8 lb Fat – back fast for cooking, leaf lard to render for pie crust or bird suet
Total of about 75 lbs in your freezer. If you consider this, say you like bacon with breakfast every Sunday, with a 1/2 pig, you get about a total of 8 lbs. If you have it packaged in portions of 1 lb., you have about 8 Sunday bacon breakfasts. Consider also, that over the course of a year, how much do you spend on pork products. With this form of purchase, you are doing one-stop shopping for the year, and getting a far better tasting, healthier product.
Cut sheets are now here! Click to download the one you wish to order, half or whole. Complete the form and either email to us or call, and we will get your preferences to the butcher for you. This sheet is where you indicate what and how you want your pork cut (loin roast vs chops), and packaged (2 or 4 chops to a package, etc.). On this sheet is where you must indicate the "additional" items you wish, such as jowls, feet, liver, lard, etc.
We will post a few custom smokehouses for your convenience in getting your bacon, hocks, jowls and hams cured/smoked, and sausage made, if you so desire. You may also do so yourself. There are many books and supplies available. Next year, it is expected our Abattoir will be opening its own USDA smokehouse.