What we need and how you can help.... Updated 2/21/18
Farming in America is extremely challenging. Unless a farmer inherits the farm, or, comes with fun funds from Wall Street, or the Film business for example, it can be nearly impossible to start farming. There are many funding opportunities and grants, but most have very specific requirements that we can not meet, at least not yet. For example, there are two "Beginning Farmer" fund sources, but they have an age requirement of 35 years or younger. Additionally, for those of us whose timing for purchasing a farm property fell when property values were ballooned above reality - such as in 2007 when we purchased ours - we cannot currently take on any additional financing until some of our current property debt is paid down.
For us, this has meant a lack of much needed capital to renovate and update our former dairy farm. Our on hand funds and credit have been expended on the property itself, replacing the barn and the house, and purchasing our base flock of rare, Herdwick cross sheep and laying hens. Additionally, the stars have handed us the unique and special repsonsibility of our breeding program for the rare Herdwick sheep.
Below are some of the items we are working on acquiring as we can, which are needed in order to further utilize the property we have and, to aid in the daily operation and maintenance in order to continue to produce our wonderful products.

A new kind of woman with deep-rooted values is changing the way we live. Market researchers call it "neo-traditionalism." To us it's a woman who has found her identity in herself, her home, her family.... She is part of an extraordinary social movement that is profoundly changing the way Americans look at living--and the way products are marketed. The home is again the center of American life, oatmeal is back on the breakfast table, families are vacationing together, watching movies at home, playing Monopoly again. Even the perfume ads are suddenly glorifying commitment." ~ Anonymous
General Support....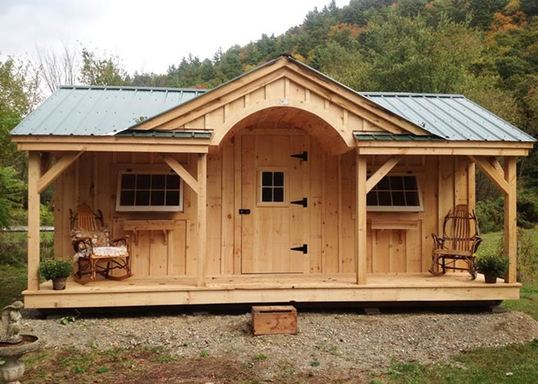 At last....our number of customers, and variety of products has reached an amount that we really need to serve you all better. We are seeking to obtain this shed, 10 ft x 16 ft, for use as an official FARMSTAND!!! Here at the farm, it will be located near the end of our driveway for you to pick up your eggs and meats. Then, we will finally have open shop hours, where you can peruse our other, value added and fiber related retail products.
What a great addition to the farm, and what a nice space to add for the annual Farm Tour. No more concerns about wind knocking over my looms, or blowing over displays and information. The additonal space will make for a great area for workshops and classes. We are so excited and plan to have it in place by Spring, 2016.
---
American Herdwick Breeding Program...
We are planning to collect and be able to import new Herdwick genetics to continue our breeding program toward a clean line of purebred Herdwick sheep here in the U.S. The USDA has not allowed imports from England for over 5 years. There may be a change by fall, so fingers crossed! When the "door" for imports opens, we hope to get in as many different rams' genetics as we can. I am hoping to get 3 different rams in ourselves. Wit related expenses and cost to ship to the U.S. we are likely looking at approximately $5,000 to $7,000 in costs. These genetics are very important to the future of U.S. agriculture. Any donations toward this program are very much appreciated, and so important. Donate what you can. Donations of $500 or more will result in a lamb being named after you! All donors will be listed as complimentary members of the breeders association.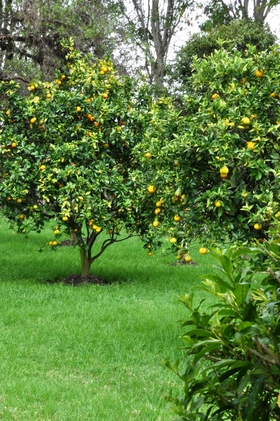 Coolness.........

As we continue to rotationally pasture in open fields formerly used just for hay, we have a growing need for a source of shade for our animals. We have determined the best route to be to install shade trees, but, in keeping with our holistic management practices, they must serve as many purposes as possible. Therefore, we have so far obtained a peach tree and a pear tree, but need at least 6 to 12 more trees to cool our critters in the summer. This way, the trees will produce a nutritional food product, possibly also fruit for sale/u-pick availability. Of course, wildlife will also benefit by stealing some, and living in the trees, and our livestock will be more comfortable during summer.
We are looking to obtain another peach and pear, and also two sweet and two sour cherries (to be located in separate fields). If you would like to help us with this endeavor, feel free to contact us for more information. 518-872-9081
---
New Sheep....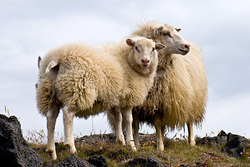 We are seeking to purchase two or three, maybe four, genetically polled, black icelandic ewes to use in our new, clean Herdwick breeding program. The original breeder used a vairity of breeds, and crossbred ewes, and we have decided to carefully select ewes for use in creating a strictly 50/50 pure line of Herdwick cross moving forward. These sheep cost approximately $550 each, so we need to come up with $1,100 to $2,200 for acquiring them.
Why Icelandic? They share a history of having derived from Viking flocks, are similar in size, and will offer an additional option for fleece and meat sources, as well as the added potential benefit of sheep milk for cheese and soap making.
---
Equipment sought...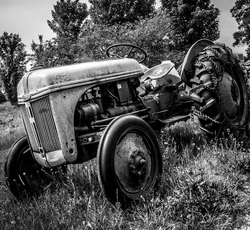 We badly need a tractor with scoop and pto for our brush-hog. A tractor will be used for general farm cleanup in our paddocks, moving of portable pasture coops, water troughs, general mowing when needed for taller growth, for topping off grazed pastures during the height of the growing season, and for snow removal in winter.

PLEASE TAKE NOTE: We have a '70's International, and a 2001 Deisel Ford F250 we are willing to trade toward a tractor.
---
THANK YOU TO A DEAR FRIEND, MENTOR AND FELLOW HOME BUSINESS WOMAN, WE HAVE ACQUIRED OUR SCALE. We have put it to good use with our market lambs already, and next season we'll see what the pigs are! THANK YOU!!!

How else can you help? Perhaps you know someone who sells an item who may be willing to offer us a discount, or someone who has one they are not using, or, perhaps you would like to donate toward a specific item. Any assistance is greatly appreciated. Including, at some times throughout the year, we would welcome interested individuals to volunteer to help with some of the farm labor, as we continue to expand. Come learn how to move our portable fencing and set it up. Work with the animals on our handling days. Who knows? We thank you for looking, and are grateful for any help. Feel free to contact us with how you'd like to. Thank you!